Spirit Lake
With over 4,900 year round citizens Spirit Lake offers tons of shopping, restaurants and weeknight entertainment. This quaint small town caters to all personalities. Stop by the art and photo studio, dine at the local Bistro and browse Evan's clothing shop. Crave a monstrous cinnamon roll at the family diner or grab a coffee and head to the book store. Spend the day shopping locally and enjoying your home town. Real Estate on Big Spirit Lake is always dynamic. Catering to your pocketbook from a small lake retreat, a large year round home or a low maintenance condo. Big Spirit Lake is the largest natural lake in the state and a desired location for a peaceful weekend by the lake. The lake itself offers 16 miles of shoreline with an average depth of 17 feet.
Area Insights
Spirit Lake Fellowship Church of the Open Bible

Spirit Lake

Spirit Life Fellowship Church of the Open Bible 2504 Enterprise Ave Spirit Lake, IA 51360 Services Sunday at 10:30 a.m. More Info

All Pets Animal Clinic

Spirit Lake

All Pets has always gone above and beyond for our pets, providing amazing customer service, and pet service for years. Dr. Roti has always been so informative, and kind to us and our pets whenever our pets have had any illnesses, and even emergency care needed in the middle of the night. Their staff really loves each animal that walks into the door, and they put you at ease when you need to leave your pet over night. All Pets has state of the art diagnostic equipment, making them by far the best veterinarian clinic in the area. We wouldn't trust our pets with anyone else! More Info

Spirit Lake Noon Kiwanis PAPER DRIVE

Spirit Lake

If you are looking for a way to get rid of paper and don't want to throw it in the garbage, the Spirit Lake Noon Kiwanis Group offers a great solution. In addition to being eco-friendly you are helping this Kiwanis Group raise money to help children and the community out in other ways. A couple time of month the local group will go out and pick up paper from your curb side, contact the group for their schedule. OR Just South of Faraway and just North of Kiwanis Park, is parked a semi trailer with a sign "Spirit Lake Noon Kiwanis Paper Drive" At any time you can take your paper to...

Shade of the Tree Counseling Services

Spirit Lake

Substance Abuse Services Based on the 12 Step Model. Employing the Recovery-Oriented Systems of Care. Person-Centered Therapy State Licensed

Remington's

Spirit Lake

Remington's in Okoboji has great appetizers, salads, sandwiches, steak and much more. Remington's also has daily lunch and dinner specials. Happy Hour Mon - Fri 4pm - 6pm with free popcorn. Saturday is "Game Day" 11am - 4pm with drink and appetizer specials. Lunch and dinner reservations are taken, along with large group reservations with seating up to 150 people. Remington's offers a semi-private dining room that seats 50 people. More Info

Midwest Modern Furniture

Spirit Lake

Talk about a fun place to shop--this is one of the best! The owners and staff (including Britt, the furniture dog) are so personable and welcoming that you'll find yourself hanging out in their store because it's so much like home (or what you'd like your home to be)! They have great furniture, rugs, lighting to fit any budget. They also sell vintage pieces which don't last long in the store! And plants, yes, they even have plants! Plan to spend some time when you come here because there's so much to see! Located at 3520 Hwy 71 South, Spirit Lake or go to midwestmodernfurniture.com.

Optique

Spirit Lake

If you have any eyecare needs, check out Optique, located on Hwy 9/71 in Spirit Lake, next to Hey Good Cookies where Mr Movies used to be. Optique has recently moved into this location to expand and become more visible. Their office is freshly remodeled creating a very friendly, comfortable and professional atmosphere with eyewear selections that are very current with the styles and trends of today. Optique offers the services of an Optometrist and an Optrician, the staff at Optique is very knowledgeable, thorough and willing to educate you on your eyecare and eyewear needs More Info

Elinor Bedell State Park

Spirit Lake

Elinor Bedell State Park located on 80 acres of land this property was gifted by former U.S. Congressman Berkley Bedell and his wife Elinor. Berkley was also the original business man who began the Berkley Fishing company which started in Spirit Lake and was taken world-wide. The park offers prairie and wetland areas to navigate, with miles of trails, a campground, playground equipment, a shelter overlooking the lake and more.

The Look Fashions

Spirit Lake

Located in the Great Lakes Mall, The Look is one of the most popular places to shop for clothes in the area. With the most stylish clothing for juniors to women, they have new styles arrive daily! This store is always up to date with the latest fashion trends, and you can always find something you're dying to have. This is my wife's favorite place to shop in the Okoboji area. More Info

St. Albin's Episcopal Church

Spirit Lake

St Alban's Episcopal Church 23rd St & Zenith Ave Spirit Lake, IA 51360 Services Sunday at 10 a.m. Tuesday at 9 a. m. (Holy Eucharist-no music) More Info
Spirit Lake Homes For Sale
Architecturally Stunning Custom Built 5 bedroom, 3.5 bath home featuring triple garage, 3 levels of Living with Walkout Lower Level in...
201579MLS #
4BATHS
5BEDS
3880SQFT
Listed by : KELLER WILLIAMS OKOBOJI, KEITH DIEKEVERS
17049 Walnut Lane Spirit Lake, IA 51360
AWESOME HOME WITH EAST OKOBOJI LAKE ACCESS!! Expect to be IMPRESSED…this home offers wonderful addition complete with cathedral height...
202180MLS #
3BATHS
3BEDS
3351SQFT
Listed by : HOIEN REALTY, MARILYN STRICKLAND
25782 168th St Spirit Lake, IA 51360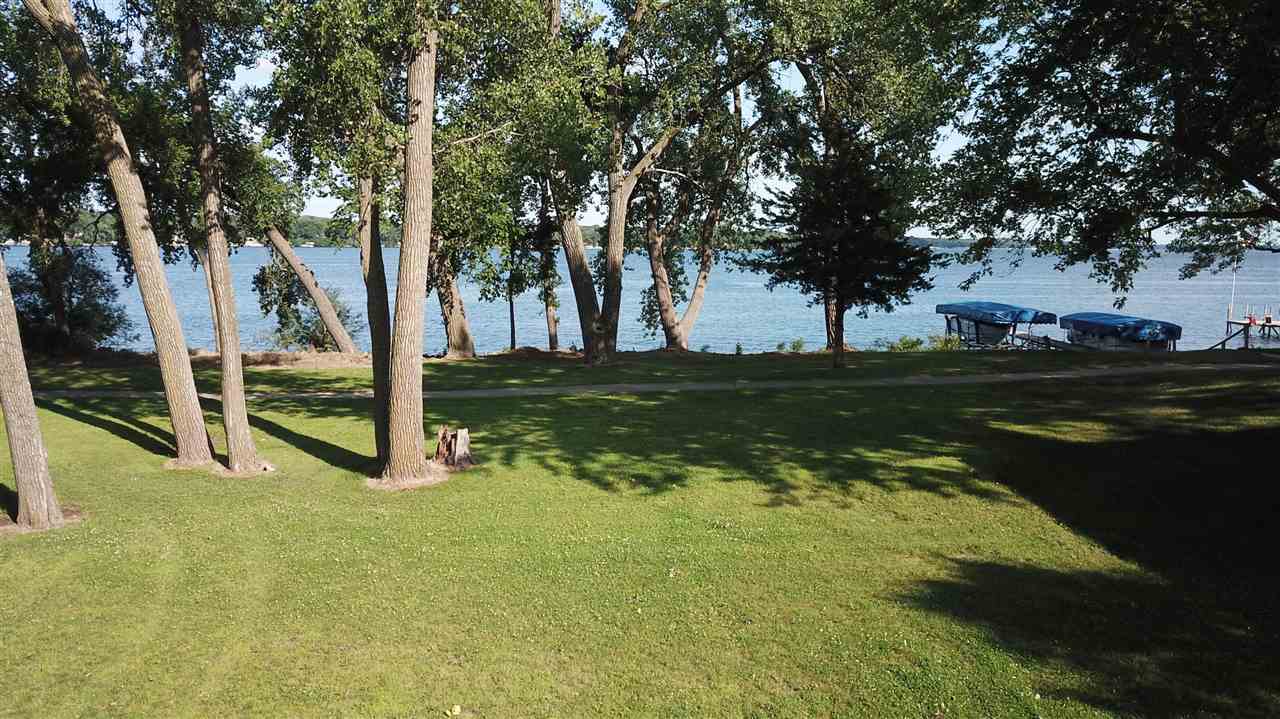 This is the BEST VALUE for a buildable lot with 95' of lake front on West Lake Okoboji in the Triboji area. Beautiful full lake views all...
191150MLS #
N/ABATHS
N/ABEDS
9248SQFT
Listed by : JENSEN REAL ESTATE, MICHAEL JENSEN & JENSEN REAL ESTATE, JIM JENSEN
00 Percival Drive Spirit Lake, IA 51360
Subscribe To Our Newsletter